Wellness, Fit & Fun
 

In addition to the swimming pool, our wellness center also offers a fun pool and a bubble bath. The sauna displays a brand new interior. For those seeking refreshment, the cabin row features ice, steam, aroma, light, infra and salt cabins. With its newest cardio and conditioning machines, the air-conditioned fitness room invites the guests for a work-out. Additional services offered by the wellness section: solarium, wellness baths, body treatment, fitness and aqua programs. Our masseurs help to revitalize both your body and soul. We also offer general curative and special massages (e.g. Dead Sea salt-peeling massages, aromatic honey massages). Bathrobes and swim caps are available for rent.

"Sana per aqua"

Our therapeutic section offers hydro-, balneotherapy (underwater jet massage, fango) and physiotherapy (curative massage, therapeutic gymnastics, electrotherapy, ultrasonic treatment), following an examination by a rheumatologist specialist performed within the social security system.

 
The services provided by the spa (curative massage, tangentor, therapeutic gymnastics and mud-treatment) are financially supported by the Hungarian social security system, and are also available at a discount price to the citizens of the European Economic Community holding a health Security Card (form).
The curative and medicinal baths located in or around Eger – Turkish Thermal Bath, Thermal Spring at Egerszalók, Spa in Bogács, Zsóri Bath in Mezőkövesd – also offer unique opportunities for our guests seeking cure.
Room reservation phone: 00-36-1-2279614
Room reservation fax: 00-36-1-2279614
---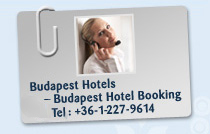 Online Reservation
Hotel Eger**** Park Eger - Wellness hotel in the inner city of Eger
Search free rooms - check room rates