Hotel and tourist news
Sights and hotels in Eger
One of the most famous historic cities of Hungary is Eger. Numerous world-famous monuments and museums are found here, e.g. the Castle of Eger, the Basilica, the Szepasszony Alley, the Ersekkert (large park), the Gardonyi Geza Museum (named after a famous Hungarian writer); Eger is also an educational and cultural centre in Hungary. The wine region of Eger is one of the larges wine producer centre of Hungary, the Egri Bikaver (red wine, Eger Bull's Blood) is popular abroad, too. The city had benn under Turkish reign for 91 years, ...
(2013-07-11)
continue:
Sights and hotels in ...
Thermal water and spa hotels in Eger
The city of Eger is rightly considered as spa city, its medical springs are more than a thousand years old. Even under the Turkish reign many baths were built here and the spa culture is still prospering. Two types of thermal water burst out of the springs: the sulphurous thermal water and the radonic thermal water. The thermal water of Eger is used for the treatment of several illnesses as a bath cure, e.g. arthritic diseases, spinal disorders, neurological diseases. The Thermal Bath of Eger is ...
(2013-05-29)
continue:
Thermal water and spa hotels in ...
Explore the city of Eger
Eger is one of the most beautiful historical cities of Northeast Hungary, it lies 130 kms from Budapest at the southern slopes of the Bukk Mountain. The city is a significant educational and cultural centre with several museums and monuments, the most famous is the Eger Castle. The Dobo Istvan Castle Museum can be found here, where the visitors can learn about the history of the siege in the year of 1552, during which the heroic defenders led by Istvan Dobo repulsed the Turkish army. The largest park of Eger is the ...
(2013-05-29)
continue:
Explore the city of ...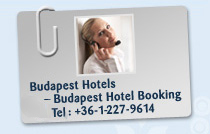 Search free rooms - check room rates