Thermal water and spa hotels in Eger
The city of Eger is rightly considered as spa city, its medical springs are more than a thousand years old. Even under the Turkish reign many baths were built here and the spa culture is still prospering. Two types of thermal water burst out of the springs: the sulphurous thermal water and the radonic thermal water. The thermal water of Eger is used for the treatment of several illnesses as a bath cure, e.g. arthritic diseases, spinal disorders, neurological diseases. The Thermal Bath of Eger is located in the city centre and awaits its guests with several thermal water pools, swimming pool as well as children's and fun pool. The hotels in Eger offer discount package offers to guests longing for recreation.
The Hunguest Hotel Flóra lies directly next to the thermal bath providing a direct passage for the guests. The 3-star hotel dispose with an own spa department, where different spa services are available, e.g. medical examination, medical gymnastics, hydrotherapy, electrotherapy.
Hotel Eger Park is located in the vicinity of the largest park of Eger, the Érsekkert. The 3-star hotel also has a spa department, where hydro- and balneotherapeutic treatments as well as phyisotherapeutic treatments are disposable. The thermal water of Eger provides not only recovering, but also relaxation and recreation both for the young and elder people.
(2013-05-29)
Eger hotels Booking - apartments and hotels in Eger



   Back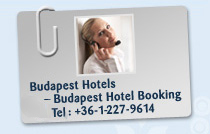 Search free rooms - check room rates