Explore the city of Eger
Eger is one of the most beautiful historical cities of Northeast Hungary, it lies 130 kms from Budapest at the southern slopes of the Bukk Mountain. The city is a significant educational and cultural centre with several museums and monuments, the most famous is the Eger Castle. The Dobo Istvan Castle Museum can be found here, where the visitors can learn about the history of the siege in the year of 1552, during which the heroic defenders led by Istvan Dobo repulsed the Turkish army.
The largest park of Eger is the Ersekkert, on its northeastern part can be found the music pavilion, where light and classical music concerts are organized in the summers; on its southwestern part sports establishments were built. The city offers a wide range of programs all-year-round, e.g. theatrical plays, musical events, wine festivals. In the barouque downtown of Eger numerous Turkish monuments can be found, the most significant is the Minaret. From the terrace of the 32 meter-high tower the muezzin called five times a day the believers to prayer in the Turkish times, from its top still we can enjoy a wonderful panoramic view.
Tourists can select from more hotels in Eger. For those who are looking for a city centre hotel, from where the main sights of Eger are esily accessible, the 4-star Wellness Hotel Ködmön is recommended, which is located in the Szepasszonyvolgy (Valley of Beautiful Women) as well as the 3-star Park Hotel Minaret located directly next to the Minaret.
(2013-05-29)
Eger hotels Booking - apartments and hotels in Eger



   Back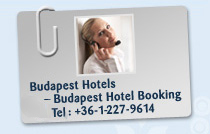 Search free rooms - check room rates